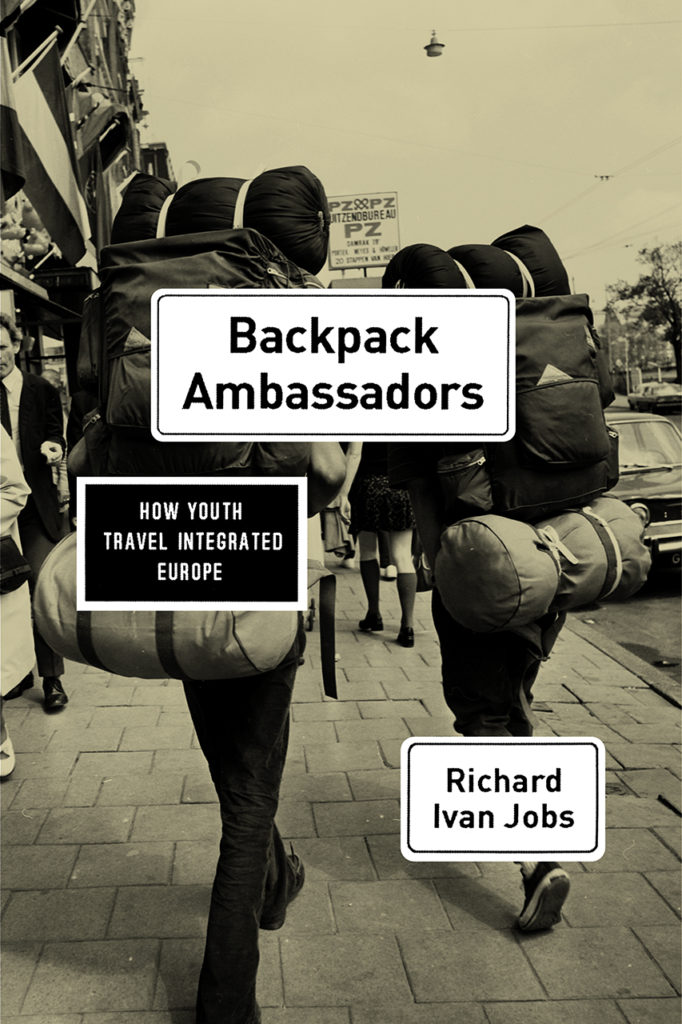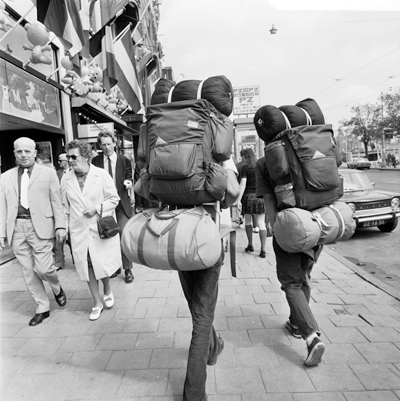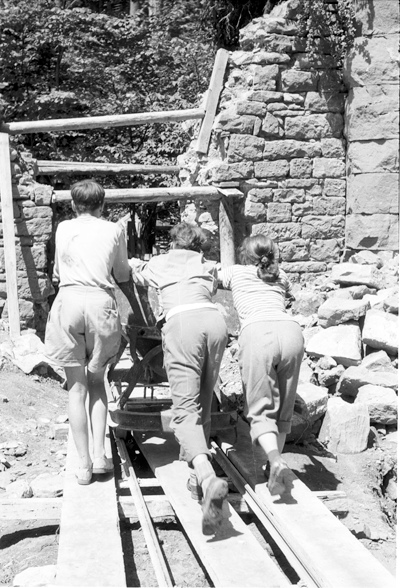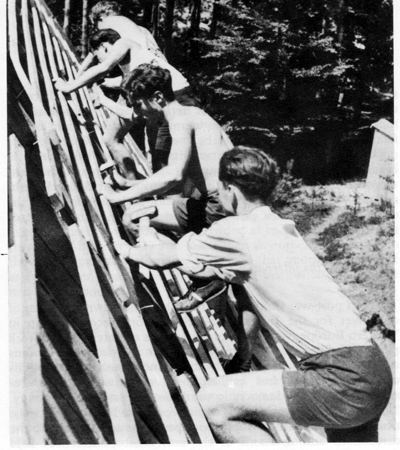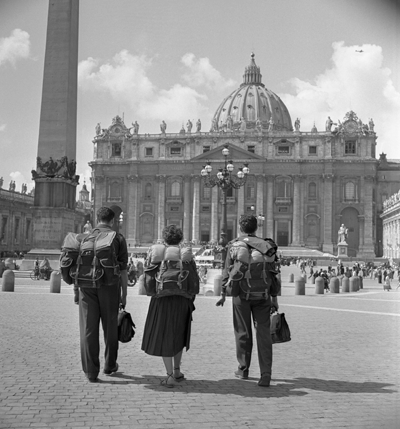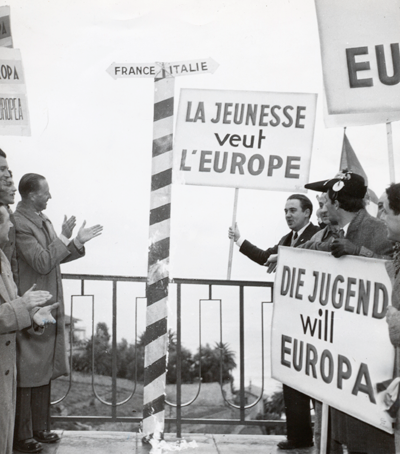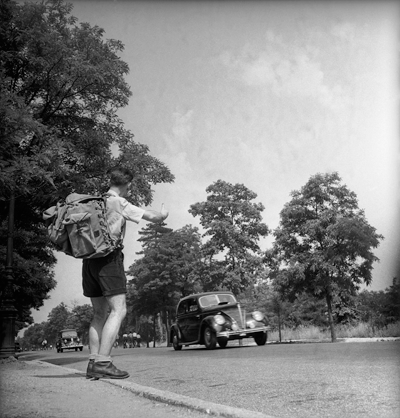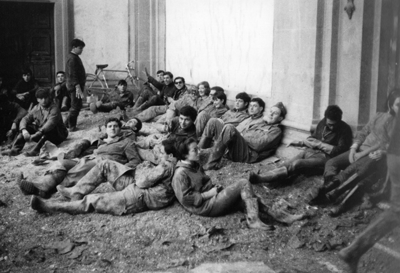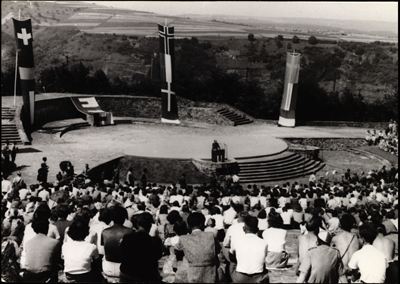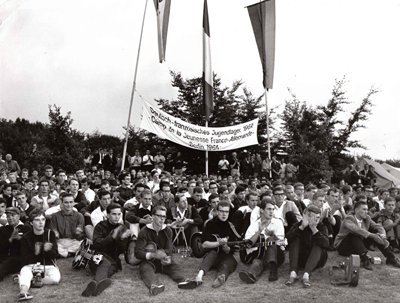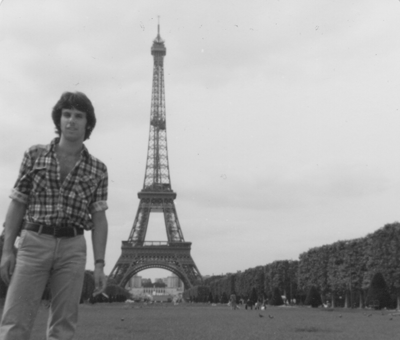 BACKPACK AMBASSADORS
HOW YOUTH TRAVEL INTEGRATED EUROPE
---
University of Chicago Press, 2017
Paperback 2017.
Get this book: Powells, Amazon, Barnes and Noble, Chicago
Even today, in an era of cheap travel and constant connection, the image of young people backpacking across Europe remains seductively romantic. In Backpack Ambassadors, Rick Jobs tells the story of backpacking in Europe in its heyday, the decades after World War II, revealing that these footloose young people were doing more than just exploring for themselves. Rather, with each step, each border crossing, each friendship, they were quietly helping knit the continent together.
From the Berlin Wall to the beaches of Spain, the Spanish Steps in Rome to the Pudding Shop in Istanbul, Jobs tells the stories of backpackers whose personal desire for freedom of movement brought the people and places of Europe into ever-closer contact. As greater and greater numbers of young people trekked around the continent, and a truly international youth culture began to emerge, the result was a Europe that, even in the midst of Cold War tensions, found its people more and more connected, their lives more and more integrated. Drawing on archival work in eight countries and five languages, and featuring trenchant commentary on the relevance of this period for contemporary concerns about borders and migration, Backpack Ambassadors brilliantly recreates a movement that was far more influential and important than its footsore travelers could ever have realized.
Reviews
"In the era of Trumped-up travel bans and a dis-Maying upsurge in xenophobia, Jobs's erudite and lively Backpack Ambassadors offers a bittersweet reminder of hopes for an integrated Europe that may now feel as remote to readers as youth itself. . . . Assiduous archival research, together with compelling narratives of young people's personal travel experience, including Jobs' own, make Backpack Ambassadors a potent antidote to demoralizing accounts of Geert Wilders and Marine Le Pen."
--Book of the Week | Times Higher Education
---
"This is an excellent study of what the author calls 'transnational youth culture.' It brings together two of the most important recent trends in the study of modern history: tracing transnational relationships, and examining youth as a key category. Historians have been seeking to transcend the traditional framework of the nation state in examining the past, and they have increasingly stressed the importance of documenting cross-border connections among non-national categories of people, such as gender, ethnicity, and age. Jobs adds to and vastly expands this important historiographic development.  There are new data and fresh perspectives on virtually every page.  The book makes required reading for all people, young and old, who are seeking to understand where humanity stands today."
-- Akira Iriye, Harvard University
---
"Backpack Ambassadors marks a true breakthrough in the international history of tourism, particularly because it develops a completely new and convincing approach for our understanding of European integration from 1945 to the present. By linking this important political topic to the everyday practices of youth, Jobs allows us to see it as a result of societal and cultural developments beyond the political sphere rather than a process triggered by initiatives of anonymous European institutions. This is a brilliant book.
-- Detlef Siegfried, University of Copenhagen
---
"Backpack Ambassadors is a 'bottom-up' history of the construction of 'Europe' as both a political and cultural unit. It offers an account of the history of Europe and the European Union that is not dominated by bureaucrats or diplomats, but by the youth who created 'Europe' as they moved through its hostels and railways stations. Jobs has written a model of new transnational history, drawing on extensive research in multiple languages, countries, and archives to make a very convincing case for how the movement of youth across national frontiers shaped several of the major political developments of the postwar era—from postwar reconstruction to Cold War politics, the reconciliation of Germany and France to the social protests of the 1960s, and of course, European unification."
-- Tara Zahra, author of The Great Departure: Mass Migration from Eastern Europe and the Making of the Free World
---
"Jobs's lively, ambitious, transnational history of youth travel examines the transformative impact of mass travel on post-war Europe. Jobs takes us on a fascinating ride from the optimistic internationalism of the 1950s hostel movement, through the rebellious international youth culture of the 1960s, to the development of an iconic form of backpacking—complete with Let's Go guidebooks—still prevalent today. We see how scores of independent, often idealistic young men and women traveling from Birmingham to Berlin to Budapest gave shape to a new kind of travel culture, a new international youth culture, and, most importantly, to a new 'Europeanized' social space."
-- Anne Gorsuch, author of All This Is Your World: Soviet Tourism at Home and Abroad After Stalin
---
"This is an important book, especially at a time of Brexit and the trumpeting of increased border building."
--South China Morning Post